Popular SRI LANKAN TRAVEL destinations, things to do and information about travel attractions for travellers.   
Sri Lanka is one of the best travel destinations in South Asia and it's been getting more and more popular since the war ended.
This beautiful Island nation attracts millions of travellers from all around the world mostly thanks to its nature, wildness, thrills, bliss, essences, festivals, scenic views, heritage & culture and pristine beaches.
Wild
Despite its size (Sri Lanka is a small island nation), it bursts with an exceptional number of biological endemism within the world, concerning plants, trees, marine life or animals.
The country is also listed among the top five places in the world with the highest biodiversity.
Thrills
With different climates zones, and both flat and mountainous terrain packed within a small island.
Sri Lanka offers a wide range of adventures for travellers – from the top of its hilly mountains to the depths of its wide ocean waters.
Aside from taking a dip in the crystal clear and tranquil ocean water – snorkelling together with scuba diving and surfing are also highly popular water sports in the country.
Scuba diving offering spectacular adventures has a long history in the country.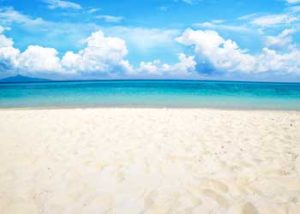 Bliss
Sri Lanka has been offering relaxation, inspiring and healing many explorers who travelled along its shores and inland ever since its existence in the world history.
Many travellers who set foot on this beautiful island called Sri Lanka had considered it a part of a divine existence, Sri Lankan travel continues to inspire and shed its charm on its visitors.
Blissful appearance, smells and flavours of Sri Lankan cuisines are hidden gems of natural relaxations.
All while the historical, as well as the traditional Ayurveda and meditation, continues to heal the worn out bodies and minds of people tired of living their life in hustle.
Essence
Despite the country's label as an attractive island and a popular tourist destination in South Asia, the secret of Sri Lanka's charm is hidden within its people.
The spicy food addicts and tea-loving people of Sri Lanka are known for their genuine big smiles, friendly nature and warm hearts.
On the top, the culture of Sri Lanka has been enriched throughout the history by many nations and religions, leading towards a creation of an interesting blend.
Festive
The population of Sri Lanka is a blend of many races and religions. This island nation is never short of various festivals and cultural celebrations.
Every month brings some sort of a celebration – religious or cultural.
This puts Sri Lanka on the top of the list of countries with the highest number of holidays and celebrations.
Scenic Views
The tropical island of Sri Lanka is full of romantic landscapes, mountains in the background, lush green forests, tranquil ocean waters and exciting waterfalls – all that helps travellers to consider this place the lost paradise.
Fine sand beaches of Sri Lanka are being praised for their picture perfection by everyone.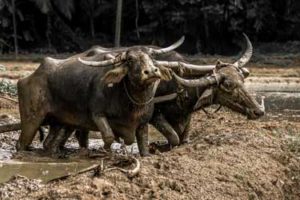 Heritage
History of the country dates back to over 3000 years. Sri Lanka is home to some of world's oldest cities including Anuradhapura, Polonnaruwa and Digamadulla and Kandy.
Sri Lankan magnificent old villages, historical palaces, temples, monasteries, and stone theatres carved and modelled out of stone often lay abandoned, hidden or forgotten with time.
Pristine
Over 1600 km of beaches and palms-bordered coastline creates the perfect image of the island.
Sri Lanka is an ideal destination for all summer and beach lovers from all around the world.
No matter if it's windsurfing, kayaking, yachting, water skiing, scuba diving or just hanging around on the beach what brings you joy, Sri Lanka has it all!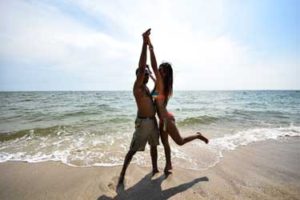 Sri Lankan Travel
Sri Lankan Travel Destination – Best Beaches
Wondering which of Sri Lanka's many sexy and sun-kissed, tropical beaches you should visit?
Read our Sri Lanka beach information about almost each of the local coasts and discover which beach is the number one for your holiday.
Sri Lanka's  Northwest coastline is the island's front door where the international airport located – via the international airport at Katunayake just outside Colombo.
As well as some of the most beautiful beaches on Island paradise of Sri Lanka.
South Coast of Sri Lanka beautiful tropical traveller paradise. The serene natural beauty of endless stretches of powdery beaches merging with turquoise waters! produce a magnetic pull that is hard to break away from.
The South Coast is oftentimes described as magical, so don't be surprised if you see local fisherman walking on water!
The coastline and powdery beaches seem endless, with unique local communities and villages offering wonderful foods and housing (there are a number of resort locations as well). Below are some recommendations of interest.
The East coast is predominantly Tamil and Muslim, while the West is predominantly Sinhalese; the East has seen decades of war devastating local business and infrastructure, while the West has remained relatively unscathed; the West is a thriving tourist hub, while the East is a lot more rugged and unkempt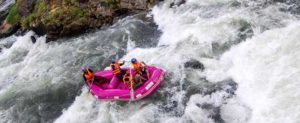 Sri Lankan Travel Destination – Extreme Adventure
Whitewater rafting in Kitulgala.
The travel experience with whitewater rafting is very accessible in Sri Lanka, especially on the Kelani river starting from Kitulgala.
The place is known as the filming location of the film 'Bridge over the River Kwai' is nowadays gaining a strong reputation for this thrilling experience.
Train Through the Hill Country
Sri Lanka's rail network is a miracle dating back to the British colonial period. This charming and old system stayed pretty much without a change till today, as it was back then.
The railway goes through the majestic, yet least hospitable mountains and exciting paths.
There is no better or way to experience this incredible part of the country than from the train window. Train Travel in Sri Lanka Info is Here.
Train Sri Lanka can be slow and fun way travel around this beautiful Island of Sri Lanka!  
Train Travel Sri Lanka,  I am definitely a strongly open-minded, straightforward and positive human being.
When travelling, apart from cultural and historical highlights, I'm also always looking for various food experiences and hidden places you cannot find in regular travel guides.
Sri Lankan Travel – Rock Climbing
There is a tour which takes you to one of the few natural locations for rock climbing in Sri Lanka which is secured with safety bolts.
There is is total three bolted and cleaned rock walls to scale, with 15 different routes with varying difficulty.
One solid rock with high friction provides a great place when you want to start climbing.
Pidarungula Rock Hiking
Pidarugula Rock and Temple is located near the ironic Sigiriya Rock Fortress. The temple is dating back to the 6th century, same as the rock fortress, and it's said to be the former place of worship as well as the hideout for King Kassapa when he tried to run away from his brothers who eventually murdered him.
Country Adventures
You can explore almost never-ending number of hikes and trips around the island, all in the beautiful surrounding nature.
Already mentioned film location of 'Bridge over the River Kwai', attract many travellers.
The River Kelani flows through the town of Kitugala and is becoming more and more popular whitewater rafting and kayaking.
Staying in the area equals staying in one of the most fertile and beautiful areas of Sri Lanka. The breathtaking scenery of the various tea and rubber plantations serves as a perfect backdrop for your hiking adventures.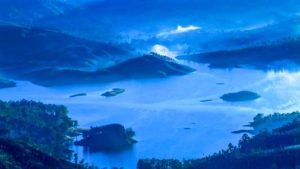 South of the Hill Country is where the famous Adam's Peak (Sri Pada) lies. This magnificent mountain peak reaching a height of 2000 metres has been a destination for pilgrimage for over 1000 years.
The mountain is also famous for the Sri Pada sacred footprint, which is a 1.8 metres long rock formation situated near the mountain summit.
The footprint formation is believed to have its origin from various sources, depending on the religion.
The Buddhist tradition believes, that the footprint belongs to the Buddha himself.
In Hindu tradition, it is the footprint of Shiva, and eventually, in Christian tradition, it is thought to be Adam's footprint.
Sea Kayaking
There is a day-trip which departs from a hotel situated between the beach and the lagoon in Bentota.
This full-day tour explores many ocean-based wonders within the area. Included is also a trip to the offshore island with a lighthouse.
You will encounter many smaller islands with coral reefs along the way, and if you are lucky, you can spot some sea life along the coast.
Sri Lankan Travel Destination  – National Parks
Hikkaduwa National Park is one of two Marine National Parks in Sri Lanka.  Originally named a wildlife sanctuary in 1979 and upgraded to a nature reserve in 1988, the area received National Park status in 2002.
The park is home to a shallow fringing reef which sits only a few metres beneath the surface, thus making it a perfect area for snorkelling and scuba diving.
Pigeon Island
Pigeon Island National Park is one of Sri Lanka's two marine national parks.  The park is located one kilometre off the coast of Nilaveli, in the Eastern Province, and encompasses a total area of 471,429 hectares.
The park is very well known for containing some of the best remaining coral reefs in Sri Lanka.
Yala National Park
Also known as Ruhunu Park, this is Sri Lanka's second largest and most visited national park located in the south-eastern region of the country in both the Uva and Southern Provinces, right next to the Indian Ocean.
The national park consists of five blocks or quadrants, two of which are currently open for visitation (the western block or block one has the highest concentration of leopards in the world) and also has adjoining features to the main park. Yala Park info here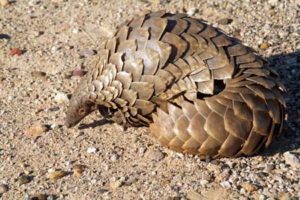 KUMANA: AN ABSOLUTE MUST FOR BIRD WATCHING ENTHUSIASTS
Located on Sri Lanka's southeastern coast, Kumana National Park is located around 391 kilometres southeast of Colombo and covers an area of around 35,664 hectares.  
The park is particularly well known for its bird life, particularly for the large flocks of migratory waterfowl and wading birds that call the park home.
Between April and July, tens of thousands of birds migrate to the park, using the land as both nesting and breeding ground.
BUNDALA NATIONAL PARK: WORLD CLASS BIRDWATCHING WHERE WETLANDS MEET WATER IN A UNESCO BIOSPHERE RESERVE
Located 245 kilometres from Colombo, Bundala National Park is a UNESCO biosphere reserve on the southeast coast of Sri Lanka.
The park was formally a recognized wildlife sanctuary before being redesignated as a national park in 1993.
 Now, the park is regarded as an important bird area that harbours over 197 species of birds, including the flamingo, which migrates to the area in huge numbers.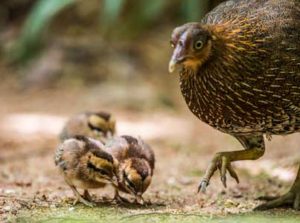 Located in the south-west of Sri Lanka, this reserve is home to many rare trees as well as amphibians, birds, mammals and insects all of which are endemic to the region.
Furthermore, this is the only stretch of tropical rainforest that remains unmolested and under protection.
This bio-reserve is world renown and has been a World Heritage Site since 1988. Don't miss this natural gem!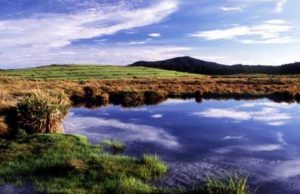 HORTON PLAINS NATIONAL PARK: STUNNING END OF THE WORLD VIEWS AT A UNESCO WORLD HERITAGE SITE.
A protected area in the central highlands of Sri Lanka, Horton Plains National Park is covered with a beautiful and lush layer of mountain grassland and cloud for At an altitude of between 2,100-2,300 metres.
The park is rich in biodiversity with many endemic species to the region, including a variety of woody plants, Sri Lankan sambar deer, and a variety of birds with the park serving as an Important Bird Area with multiple species that are only found in the Horton Plainsrest.  On July 30th, 2010, the park was declared a UNESCO World Heritage Site
Sri Lankan Travel Destination  – Culture & History

 
With a population just over 50,000, Anuradhapura is the capital city of the North Central Province and also the capital of the Anuradhapura District.
Located close to 200 km north of Sri Lanka's commercial capital, Colombo, along with the banks of the Malvathu River, Anuradhapura is steeped in history.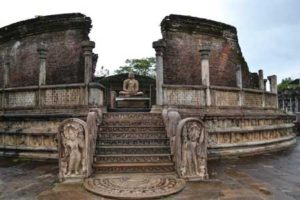 The ancient city of Anuradhapura is said to have been the place where Sanghamitta (founder of the female, Buddhist monastic order named Bhikkunis) brought the revered Bodhi Tree, which is still living and celebrated to this day.
This is the main town of the Polonnaruwa District located in north-central Sri Lanka.
Polonnaruwa served as Sri Lanka's second official capital after Anuradhapura burned down around 990 AD.
And was the second capital of Sri Lanka after the destruction of Anuradhapura in 993 AD, the city was first declared the capital of Sri Lanka by King Vijayabahu I, is an ancient city feels tucked away and hidden inside a dense jungle, which only adds to the mystique of the place.
Sigiriya Located in the Matale District of the Central Province, this ancient palace (dates back to the late 5th century under the construction and guidance of King Kassapa) is said to be the most visited site in Sri Lanka.
One of Unesco's world heritage sites, the Sacred City of Kandy – also known as the city of Senkadagalapura – is a large city and sacred Buddhist site nestled in the hill country of central Sri Lanka.
It was the capital city of the Sinhalese Kingdom (Sri Lanka's last independent Kingdom); which fell to the British in 1815 after surviving nearly three centuries of colonial incursions by both the Portuguese and Dutch; and has a rich cultural legacy shaped by its independent Sinhalese traditions and history.
Kandy is known as the last Royal capital of Sri Lanka. It is located in the Central Province and is popular among all locals for its famous tooth relic of Buddha, well preserved in Dhalada Maligawa, the holy temple.
Kandy has gone through a rich history which left heritage that attracts travellers from all around the world.
This hill country town is surrounded by lush green mountains, wild waterfalls with crystal clear water and exotic botanical gardens serves is a perfect holiday gateway.
Kandy is an iconic home for Sri Lankan famous tea plantation, and it is the birthplace of world-famous Ceylon Tea.
Sri Lankan Travel Destination – Relaxation
Sri Lanka is one of the most popular tourist destinations in the South Asia region as it is proud to have plenty of sun-kissed sand beaches, unique and stunning landscapes, a rich cultural heritage, as well as colourful history.
Sri Lanka is an ideal place for a holiday getaway when you want to run away from a daily hustle.
Thanks to its nature diversity, luxurious yet affordable accommodation and warm-hearted people who offer help without hesitation, you will probably never want to leave.
Visit Sri Lanka's most exotic and holiday-perfect destinations.
Unawatuna Beach
This golden sand beach is situated in the southern part of Sri Lanka, close to Galle which represents a variety of historical values.
Unawatuna beach has been voted The world's best tropical beach by Discovery channel for its privacy and stunning natural beauty.
The golden-like sandy coastline of Unawatuna has been able to capture many travellers' hearts. It is also said to be one of the safest beaches in Sri Lanka, thanks to its clean and unspoilt nature.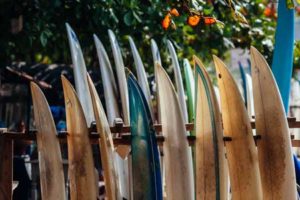 Arugam Bay Beach
The Arugam Bay beach is one of the most beautiful beaches in Sri Lanka. Its natural unspoilt nature, the golden coast and its blue dazzling waves are able to capture many hearts.
The highly popular Hikkaduwa beach is situated on the southern coast of Sri Lanka. In recent years, it managed to capture many hearts from all around the country and the globe.
Being located next to southern hub – Galle, Hikkaduwa has a great urbanization and is easily reachable.
Tropical beach lovers are attracted to its turquoise ocean waters washing the palm aligned coastline.
The Hikkaduwa beach is famous for its vivid coral reefs, dolphin and whale watching possibilities, perfect surfing waves and scuba diving activities.
It is also well recognized for its unique and vibrant nightlife.
Hikkaduwa Beach Party Nightlife Info Here 
Nilaveli  Beach
Nilaveli, the furthest north of the Trinco region's two beach resort areas, is more intimate than Uppuveli.
Hotels are scattered up and down little lanes off the coast highway (B424) – it's around six kilometres from one end of the village to the other.
If you're looking for some serious beach time, then Nilaveli could be just the ticket, for the sands are golden and the ocean inviting.
Offshore, Pigeon Island offers fabled diving and snorkelling.
Arugum Bay Beach
The east coast of the island is a thrilling destination discovered only by few. Due to the cruel civil war in Sri Lanka, the eastern and northern parts of Sri Lanka were less populated.
Nuwara Eliya Hill – Country Relaxation 
The wonderful hill country location called Nuwara Eliya is also called Little England for its cool and rather moist climate, distantly resembling the English one.
Nuwara Eliya is located in the centre of the country and thus has been holding some remarkable historical events for centuries.
The reason behind it is also that during the British Colonization in the 1800s, Nuwara Eliya served as a sanctuary for the English civil servants and planters.
Island Paradise: Beautiful Waterfalls In Sri Lanka! How to find Hidden Gems
With Beautiful Waterfalls, great tropical climate and stunning beauty of nature, Sri Lanka is a great place for any type of travellers.
Book Your Best Hotels Deal Here
Sri Lankan Travel Destination – Party & Nightlife in Sri Lanka
Hikkaduwa simply unique – wonderful place for every young party travel group!
Hikkaduwa beach and the town have been a firmly top tourist destination on Sri Lankan travel map since the 1970s.
Hikkaduwa – golden rays of sun reflecting on the endless water surface.. a place where the party easily never stops and drums will walk you through the dawn.
Hikkaduwa is a unique and wonderful place for every young party traveller.
Holiday In Sri Lanka, It was the time of the year when we clearly said we needed a holiday.
I and my boyfriend Jim are usually both quite busy due to our jobs so when it comes to vacation planning, we want to enjoy it to the fullest.
And since we are both rather adventurous minds, we didn't want to spend a couple of days by ordinary grilling on one of the beaches and obtaining some colour for our skin.
When we say holiday, it equals venture and experience of all kind.
Sri Lankan Travel Destination – Ultra Relaxation 
Ayurvedic Spa in Sri Lanka
Experience the traditional Ayurvedic cleansing process and transformation in Sri Lanka!
Ayurveda is a great place for relaxation and serves as an alternative to conventional medical treatments. It has been quickly growing its popularity in the past few year.
Sri Lankan Travel Accommodations 
Amaya Langdale
The boutique hotel Langdale by Amaya situated in the stunning Nuwara Eliya Hills offers luxury accommodation with amazing hillside views.
It provides guests with an outdoor pool, a world-class restaurant and free Wi-Fi internet.
Cape Weligama
Sri Lanka or Ceylon is creating a trail of small luxury resorts across Sri Lanka, offering global travellers a range of authentic Sri Lankan cultural experiences while contributing towards local communities as well as the environment through the MJF Foundation and  Dilmah Conservation. 
Amaya Hills
Amaya Hills, thanks to its quality services, proudly sets the standard for hotels in Kandy.
Built along the lines of a Kandyan Palace (Maligawa as locals call it) and situated in the picturesque hilltop, this gorgeous hotel provides a tasteful blend of Kandyan culture paired with the contemporary luxus.
Thanks to the location overlooking the Hanthana mountain range, the Amaya Hills hotel is the perfect location for romantic sunsets.
The Paradise Resort and Spa
Situated deep within the ancient city of Dambulla and almost lost in mesmerizing lush greenery, The Paradise Resort & Spa provides an extravagant accommodation.
This luxury 4-star hotel belongs to one of the most prominent holiday destinations in the Central Province of Sri Lanka.
Mount Lavinia Hotel Colombo
An English history & heritage spanning over 210 years, The Mount Lavinia Hotel Colombo is one of the oldest hotels in Sri Lanka.
This premier colonial heritage hotel in Mt Lavinia (Colombo) has earned a reputation over the years for its magnificent structure, beachfront location and ambience, the old world charm which harks back to the grandeur of known old Ceylon, a romantic legacy left by the colonial Governor-General who used it as his residence, the exceptional service offered by its well-trained staff and its popularity as a venue for weddings
Shangri-La's Hambantota Golf Resort & Spa.
All 300 luxury rooms and suites of this resort offer stunning views over either the golf lawns, the sparkling lagoon, magnificent landscapes and tropical gardens or the wild waves of the Indian Ocean. You simply can't go wrong.
The furniture has been carefully tailored to complement and pinpoint the surrounding natural beauty and local culture.
Indigenous materials and contemporary style are blended to create a beautiful and personal ambience.
Amaya Lake
Indulge in luxury and visit the benchmark for Dambulla Hotels in Amaya Lake.
The pristine beauty of Amaya Lake nestling along the shores of the Kandalama reservoir provides secluded atmosphere.
The laid-back vibes in the midst of the historic Dambulla city are perfectly complemented by the adrenaline provided by adventurous water sports, Amaya Lake has simply something unique to offer for every guest.
AVANI Kalutara Resort
Relax on a palm-fringed golden sand beach or take a slow-motion boat cruise on the river. Immerse yourself in the incredible charm seamlessly mixed with contemporary design as you experience traditional Sri Lankan warm-heartedness of Avani Kalutara Resort.
Heritance Kandalama
Place like out of a dream, yet so real. It is located in a forest of green, surrounded by whispers of bird songs and monkey chitters.
The soft breeze from the lake will caress your face as you walk in. Cool, beautiful and incredibly welcoming, that is Heritance Kandalama.
Saman Villas
Sahana Spa is the first Sri Lanka Spa Resort which introduced the concept of an open-air treatment suites which are set in private gardens.
Moreover, private facilities offer many water features.
Thilanka Resort and Spa
Discover the Thilanka Resort and Spa – a literal paradise for worn out souls and the tired bodies.
It is located in the historic city of Dambulla, within Sri Lanka's famous cultural triangle. It represents the perfect balance between holiday resort and a gateway to Sri Lanka's rich cultural heritage.
A perfect place for self-enlightenment or a long vacation full of relaxation. Whatever your reasons are you'll probably never want to go back to everyday life.
Sri Lankan Travel Destination – Delicious food
What to eat and Drink in Sri Lanka? Even though Sri Lankan food has some similarities to South Indian food, it still remains proud of its own form of cuisine.

Throughout the years of colonization and influence from other cultures, Sri Lanka has adapted its own food culture and created a blend of different curry delights and tasty dishes.

Few things can be said about Sri Lankan food for sure: Sri Lankans love spices with no exceptions, they love food that floods your mouth with flavours, many of them like deep fried food and various kinds of tasty snacks.
No matter what you choose to eat in Sri Lanka, your taste buds are going to find their happiness.
Some of the popular dishes you should try are Fish Curry and Mixed Rice, Deviled Sweet and Sour Fish Curry, Chilli Fish Curry, Sri Lankan Dhal Curry (Parippu), Young Jackfruit Curry (Polos), Gotukola Sambol (Pennywort Salad), Beetroot Curry, Vegetarian Kottu, Fried Salted Fish, Deep Fried Chicken, Fried Rice, Squid Curry, Egg Hoppers (APPA), Candied Shrimp Curry, Roti in Sri Lanka, Pittu – Flour and coconut funnel cakes, Brinjal Eggplant (Wambatu Moju) and Sri Lankan Chicken Curry (kukul mas curry).
Sri Lankan Travel  Destinations  – Safe Travel Info.
All necessary travel information here for first-time travellers.
Sri Lankan Travel Destinations – Planning
Everything you and or Your family need to know about planning your Sri Lankan Tour and Sri Lanka Holiday on travellerHints.com
The Diamond  Rule for packing your bags as a smart traveller: Keep half of the clothes of what you are planning to bring with you on holiday behind and deposit twice the money! True or not??
Sri Lankan Travel 

Destinations

–  Currency-Tipping
Get the best value for your money in Sri Lanka
Travelers are generally able to drive internationally with the International Driving Licence (the subject of the laws of the country you are travelling to) and usually, both your home country licence and the international one must be presented to any police checkpoints when you are overseas.
Taxi Service in Sri Lanka Here.
Sri Lankan Travel 

Destinations

– Health-Emergency
As far as we know, travelling overseas can be exciting and a most rewarding experience.
Experiencing different places, unfamiliar cultures & customs, language barriers, social isolation & staying away from the family and often friends.
This all can increase anxiety and the potential risk of revealing existing bad mental health conditions.
Sri Lankan Travel Destinations – Visa Information
A 30-day visa is required for visiting Sri Lanka, which costs around US$30 and can be obtained in advance over the Internet.
Sri Lankan Travel Destinations – Special Advice
Sri Lanka is not a country to visit if you're after bustling crazy nightlife, parties, hookups or drugs.
Many nightclubs are owned by local politicians and they have strict laws, so it's best to avoid going completely.
Females, in particular, have to be careful with their dress code at Buddhist or Hindu temples – as revealing clothing can cause offence.
Any offence or perceived disrespect to the religion is taken seriously in Sri Lanka.
Travel to Sri Lanka For Holiday 
Check Your Sri Lankan Travel Destinations & Directions On Google Map Here!