Panglao Island, it is located in the North Bohol Sea, Central Visayas Region of the Visayas Island Group, Philippines. It is associated with Alona Beach, where you can experience an exceptional underwater scenery.
Across the bridge, take a stop and take a look at the village of Dauis which was damaged by an earthquake in the year 2013 and now became a Heritage Center that houses the Dauis Pilgrim.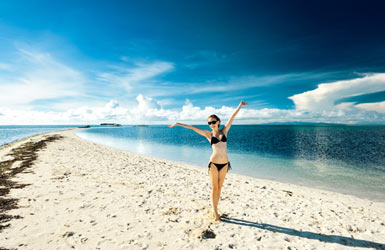 After that little history, we go to the attractions of these Island. First, visit the Island with white sand beaches, fresh and clean water with marine sanctuary where marine life was protected and given some shelter, it is the Blue Water Panglao Beach Resort.
Its architecture and design was really a Bohol's pride, it represents the culture and eco focused initiatives of Bohol added by a warm hospitality given by the local residents. Second, Panglao Island Nature Resort. It is located along the beaches of Sitio Bingag, Barangay Dauis.
It is also a white powdery beach, but with a tropical landscape covered by healthy green plants. You can fully enjoy its top class facilities like its bar and restaurant, game room, fitness center, infinity pool and the children's playground.
This area is ideally for visitors who wants to escape the busy life in the city just for a short period of time. Another one is a high end Flushing Meadows Resort, it has an attractive facilities like restaurants, videoke room if you love singin, fitness center and tennis court if you are an athletic one. There are lots of tours and aqua sports on Panglao Island  that you could arrange by your own will.
Grande Sunset Resort, it has an attractive swimming pool with pool bars that are participating that forms this pool as the center part of the resort. It is a perfect place for relaxation, all of the Thirty (30) rooms they offer are equipped with air conditioning, Television, refrigerator, private bathroom and a free wireless internet connection that can be fully enjoyed.
Linaw Beach Resort, it is located at Daorong, Danao, Panglao Island. An elegant resort with its quiet and tranquility in its surroundings. it also has a tropical garden with healthy green plants around it. it is popular with its fine dining restaurant which is inspired with Ocean International Cuisine, and excellent place to stay.
La Pamela Resort, it is popular with its modern stylish design of the resort with a combination of nature and tranquility because it is close to the attractions like Chocolate Hills.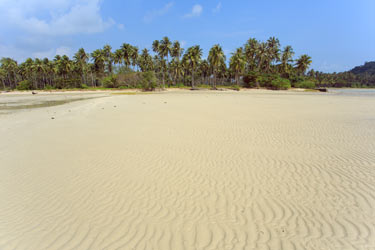 The best and recommended is Panglao Tropical Villas Beach Resort, it will make you feel like you are at home with their friendly staff which is always ready to personalize your Bohol Vacation with activities the way you want it to be.
This will make your adventure a memorable one, it includes white sand private beach, fun island hopping tours, Bohol Scuba Diving Center on Property, Dolphin watching tours, Unforgettable views, Van Tours of Beautiful Historic Bohol, Motorcycle Rentals, Jacuzzi, Large Kiddie Pools, and Massage and Manicure Services.
How to reach Panglao Island? If you are in Cebu you can reach it by Ferry Boat from Cebu to Tagbilaran, there are three companies that offers this trip. After reaching the Pier, you can ride a jeepney or any public transportation that will take you to Panglao. Once you have reached the place, it is the time for you to relax and enjoy, you will have an unforgettable experience and worthy adventure, so come and visit now!