Negombo is located in the maritime area with the large expansion of sandy beaches. If you wish to know its history. I would like to say that it has a centuries-old history. During the time of Sinhala kings, it was an important key port.
Negombo-town lagoon provided shelter for seafaring vessels. It assured an important place as it became a key port with Kalpitiya, Puttalam, Colombo, Kalutara and Galle. It helped to have international trade ties with various nations who came to trade here.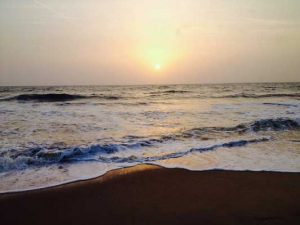 The Arab sailors came here looking for cinnamon which grew wild. Later some settled down in Sri Lanka giving Sri Lanka its Moorish population.
Portuguese occupation influenced Negombo in many aspects. Most of the people in Negombo-town are Roman Catholic and it has locally earned a pet name Little Rome .
Currently, Negombo has fame owing to its tourist attractions. Many a tourist use Negombo-town as a tourist transit hub at the start or at the end of their tours.
Its location just 10km from Bandaranaike International airport in Katunayake is a key factor for its wonderful popularity.
Today with the western influence there is a multitude of tourist hotels, many theme pubs and restaurants showing Negombo's massive tourist infrastructure.
The highly good motorable roads, its beaches, cafes, restaurants and unsurpassed vibe for carousels or chilling out makes it a much sought after tourist destination here in Sri Lanka.
---
Best Sri Lankan Tours with A and The Driver. 10% Discounts Available With Traveller Hints. Message on  Viber or WhatsApp.
---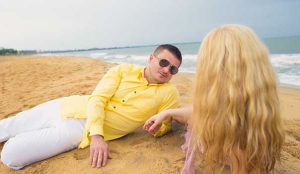 Negombo – Best Beaches
It is not a falsehood to say that the beaches in Negombo-town are among the best of its kind in Sri Lanka.
There are many beaches just adjacent to its great expansion of tourist hotels, theme restaurants and theme pubs and bars. Most beaches for tourists are well maintained by the tourist hotels.
Other beaches are always busy with fishermen and their equipment. Some of the beaches close by are full of garbage, though.
This has in no way been an impediment to the great influx of tourist who visits Negombo to enjoy its maritime beauty lazing on the golden beaches in Negombo-town.
The beaches in Negombo are ideal for tourists to chill out after a long plane ride. These beaches attract the tourist making it a great tourist hub either at the beginning of the tour or at the departure.
In fact, all the beaches reserved and well maintained by the tourist hotels are spectacular you will never ever lose the memories harboured in your mind in your lifetime.
Either sunbathe, lying in the sun having a long cool drink or reading your holiday reading material.
Also, the walk with your partner or your temporary travel mate may appear really joyous and chilling out.
Oh, the locations on the beaches in Negombo-town are ideal for photoshoots! Well, why not exert your photographic skill and take home with you the wonderful sunset scenery on Negombo beach.
The golden sandy beaches are as sandy as sandy can be and their golden sand is far above many white sandy beaches in other parts of the maritime areas in the world.
To say briefly, well the beaches reserved for you the travel enthusiast are really spectacular You will get mirth and will never get any other adverse nagging sensations on the golden beaches in Negombo-town.
Things to do in Negombo
There is a historical monument in Negombo-town. It speaks volumes for the Dutch occupation of the Town in the past. It is nothing but the Dutch Fort.
It is happily located very near the seafront near the lagoon mouth. You are able to witness the ruins of the old Dutch fort there.
It possesses a fine gateway on which it is inscribed the dale 1678.
Also, another awesome place is Negombo-town Beach Park. It is true that tourists have easy access to the beaches in front of their hotels even if they do not stay there but for a more colourful and noisier vibe go to the Negombo-town beach park. Here you can move with the local people if you wish to do so.
Then there is a  lagoon where many fishermen labour to get a good catch. You can see them engaged in traditional ways of catching fish, crabs and shrimps.
More spectacular is the greenery created by the mangrove plants. Here you find great biodiversity.
You can also go boating in the lagoon. Do not forget to take photoshoots from this wonderful location which is bound to the heritage in Sri Lanka.
There is Angurukaramulla temple for you to visit if you are into religious sites. Well .. this temple has been a Buddhist temple attracting many visitors to it thanks to the presence of its greatly magnificent statue of Lord Buddha.
One spectacular view here in the temple is that the entrance has been built like a mouth that of a lion.
How about Catholic churches for you to visit during your stay in the Town? Negombo which is called little Rome due to its majority of Roman Catholics in the area has two important churches.
One is St. Mary's church in Negombo-town. This is a cathedral and a masterpiece of a great architectural feat.
Come here to see its beautiful statue of the Virgin Mary with angels. Also, make sure you visit St. Sebastian's church.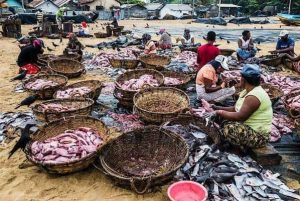 Duwa Passion Play
Then there is Duwa which is joined to Negombo-town by the lagoon bridge. It is world renowned because of its great passion play.
If you want to see a typical Sri Lankan fish market you could visit the fish market in the Town. There you can see many varieties of fish being bought and sold.
Why not take some wonderful photoshoots of huge tuna, shark or skate here. One thing to mention is its smelly atmosphere. Yes, its fishy smell giving you a really close to life experience.
You can also go for a boating tour with Jetwing Water Sports. This necessity is catered to by Jetwing Lagoon Resort, Pamunugama Road. 
It opens during the day until 5.00 PM. It is usually busy with many a tourist engaged in breathtaking water sports of their preference in the Lagoon.
Negombo is well known for its Scuba Diving and Snorkelling. It comes into your life as a surprise.
Here you breathe underwater while enjoying the beauty of the ocean bed. In Negombo, you get the opportunity to see the various corals with their creative swirls and lush designs that span across the seafloor.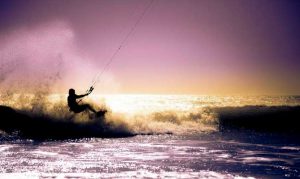 Kitesurfing
In fact, Negombo is the birthplace of kiteboarding in Sri Lanka. As there is a production facility nearby it is easy to get popular brands of NORTH KITEBOARDING.
You are able to start in front of Kumudu Valley Resort or the Dolphin Hotel only to find you engaged in kiting 8 km along the coast of Negombo.
Surfing in Negombo
For many tourists coming to Negombo the beach is of great importance. The town with its wonderful sandy beaches has a world-renowned reputation for surfing.
In fact, the opportunities for surfing in town's beaches are great in number and similarity they are multifaceted.
Vaaya Beach Hotel is among some hotels which provide facilities for surfing. Here in Negombo, you get an adventurous experience as you find yourself fully engaged in it.
One special aspect of popularity for surfing in Town is the place for you and Vaaya Beach Hotel is one of the best hotels catering to your adventurous experience as you find yourself fully engaged in it.
One special aspect of popularity for surfing in Negombo is its close proximity to the airport.
The sunny weather is marvellous and is conducive to facilitate an atmosphere which is ideal for surfing.
So if you are into surfing Negombo is the place for you and Vaaya Beach Hotel is one of the best hotel catering to you adventurous self to engage in surfing. They provide training and surfing equipment.
Fishing 
You can accompany fishermen fishing crabs shrimps etc. in Negombo lagoon. travellers can go in a traditional canoe and in this turquoise water lagoon and see how the fishermen make their catch in really traditional ways. Their traditional fishing boats are called 'ketti Maran'
Also, you can witness the traditional ways of fishing in Sri Lanka. Oh, you the traveller make sure you load your camera with excellent photoshoots which will make you recall you're a wonderful holiday here in Negombo.
Deep-sea Fishing Expeditions 
In fact, Negombo boasts of its place as being the best location for deep sea expeditions.
Here in the town close to the coast, you find Grouper, Snapper Emperor Bonefish and a bit away from those seas you find tuna, swordfish etc. These expeditions cost you a bit, though.
For one person USD 97, for two persons USD 49 per person, for 3 persons USD 32 per person and for 4 persons USD 24 per person.
The meeting point is Negombo. The time is at 6 a.m. which is the most preferable time.
The duration of the tour is 4 hours to the maximum. One boat gets two fishing rods. Anyhow you can go fishing only from November to April.
You will be guided by guides who are well versed in fishing expeditions. What an adventurous, pleasure-giving experience! Yes man! Here in beautiful maritime town in Sri Lanka.
---
Best Hotels Deal in Sri Lanka Here with Hotel combined.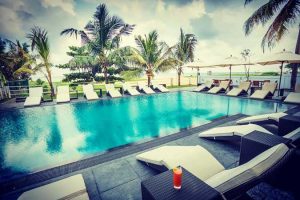 There are opportunities for acquiring accommodation in Negombo. According to your ability to incur the expenses and your preferences you can choose from a variety of hotels.
Some are five-star hotels and some are beach hotels of various kinds. In addition, you can also rent luxury houses from locals depending on the length of your stay. They are cheaper if a group rents out one.
There is some feathered Accommodation in the Town
Henderson Airport Residence
D Plus B&B Negombo
Bianco Terrace
Marcelin Family Villa
Garland Villa
Serendib Village Guest House
8+ Motels
Lilly Place Villa Guest House
The Breeze Residence
Jetwing Beach
Negombo Village Guest House
Ziegler College
Angel Inn
Heritance Negombo
Jetwing Sea
Also, tourists can stay in hotels if they want to have a budget tour. They are best suited for backpackers.
Sleep Cheap
Sunrise Hostel
The Backpacker Hostel Negombo
EOS Hostels
Golden Gate
Tour Inn
Here are Some Featured Resorts 
Dickman Resort – The Boutique Hotel
Ceylon Pearlwing Resort
E-beach resort
Negombo Ma Boutique Residence
Thambili Farm
A&B Resort Negombo
Lespri Grand
Ziegler Cottage
Restaurants in Negombo
Restaurants in Negombo serve world class, mouth watering, finger licking, palatable cuisine.
You may have an insatiable taste but here in theme restaurants, you find dishes from all over the world served with excellent wines.
Come to Negombo restaurants for wining and dining. Enjoy the exceptional culinary skills of our internationally qualified chefs.
The cost of your meals may vary from restaurant to restaurant. So is the taste. As Negombo is a maritime town there is a great abundance of seafood dishes. You can satisfy your gourmet cravings here in the town.
You can have food from the restaurants in the hotels. True, but you must try various other restaurants from outside. Here is a list of some high-quality restaurants in Negombo.
Lords Restaurant Complex
Sea Joy
Sameeha Family Restaurant
Sunny Restaurant
EDWIN Restaurant
Pancake House
Popo's Restaurant
King Coconut Family Restaurant
You can get information about them and many more look for 'best restaurants in Negombo and locate the places.
Also get the best of tour guides while you stay in Negombo. They will get you to the best restaurants in Negombo.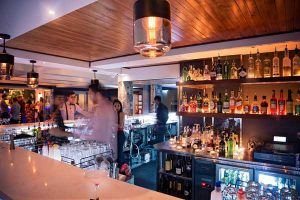 Nightlife in Negombo
With the growing influence of tourism, there has been a mushrooming of nightclubs and bars in Negombo. They serve beer, wine and spirits of international standards.
Some of them are as follows,
See Lounge – Cosy Casual Groups
Goldi Sands Hotel with a pool and a bar
Sherry Land
Sanoreech Hotel – Bar A3
Camelot Beach Hotel with 2 pools
Rogue Bar and Lounge, Banyan -casual groups, beer
Tequila Sunrise Negombo – Nightclub
Old Maryites Clubhouse – Nightclub
Machan Negombo – bar games, casual, Groups
Cockpit NightClub
Sporting Bar, Katunayake – Nightclub
Ice Bear Century Cafe
Rodeo Pub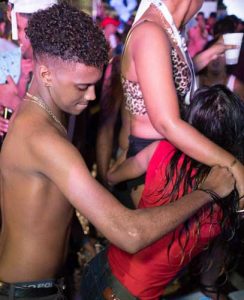 Hooking up in Negombo
Though Sri Lanka is highly influenced by Buddhism and Christianity you can see the presence of illegal sex vending.
Prostitution in Sri Lanka is outlawed but there are various dating sites to get the services of both freelance boys and girls. In some nightclubs, you may hook up with some.
But we do not advise you to risk yourself for it is outlawed. But the presence of so many escort service sites shows that it is done underground.
If ever you engage yourself in hooking up make sure you are not mugged after all there are many crooks in Negombo. Prostitution is done in utter secrecy event in some renowned hotels.
The Best Ways to get to Negombo
How to Get There From the Airport 
A traveller can get a taxi from the airport. They cost you Rs.1700 to pick up from the airport and Rs.1200 to get back to the airport, In fact by taxi is the most convenient way to get from the airport to Negombo.
However, if transport is included in your tour package – if it is a package tour – there will be comfortable transport services.
You can also hire a tuk-tuk for between 500 and 600 rupees. You may need to negotiate the price with the tuk-tuk driver beforehand.
After a successful visit to Negombo?
There is a large number of souvenir shops along with the tourist hotels. They have wood carvings, accessories made from the parts of the coconut palm.
Batik clothes, jewellery, curious, hats and many more articles to choose from. You may try your best to make much of this visit to the town which is one of the best destinations in Sri Lanka.
The spectacular things to see, the interesting exciting and breathtaking adventurous feats in activities like water sports fishing and snorkelling, its scenic beauty, its golden sandy beaches its wonderfully beautiful and scrumptious cuisine and its friendly and hospitable people will imprint indelible memories to ponder over later at home when 'on your couch you lie in vacant or in pensive mood'
Wow! What a visit to Negombo! Let that be your impression, mate. After you have been there. So good luck with your visit to the town, a paradise for tourists!
More Travel Blogs Here