BANGKOK NIGHTLIFE Party is legendary in Thailand as well as in Asia. The entire city of Bangkok is full of vibrant nightlife with beautiful sexy girls, sexy boys, sexy gays & lesbians, and sexy transgenders & ladyboys, with somewhere open every day of the week.
There is both world mega-clubs and underground secretive places full of sex fantasy style night-clubs standing side by side, attracting millions of tourists from every corner of the planet.
Male, female and transgender travellers can find every niche musical movement in Bangkok – from the new wave of EDM flooding the city, to classic hip-hop beats, electro, techno, sensual fantasy with lucid dream trigger music, you're having sex in your dream and even drum 'n' bass.
All those incredible nightlife events are making Bangkok one of the most visited Cities in the Global index and ranking the top travel destination in the world.
Our purpose of writing Bangkok Nightlife information is to provide the correct info for all places and cultural diversity, to explain in a simple manner and help our first-time travellers to travel safely and enjoy their holiday in Bangkok without emptying their wallets.
Please Note: Traveller hints is providing real information about Bangkok Nightlife, it does not mean we are condoning any kind of activities undertaken by travellers to harm or damage the country's reputation, break the law culture or social structure.
Bangkok attracts many men from all over the world primarily because they may have a few issues back home finding a girl or wife.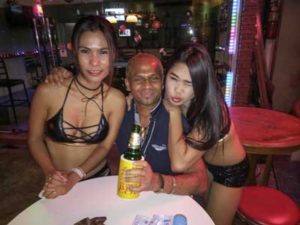 Most of the men are travelling  under a few subcategories such as:
Meet a nice girl to have a short/long term relationship and enjoy family life in Thailand.                                  
Get laid or keep visiting for a few years and come to Thailand every 6 or 3 months. (Thai girls are really horny girls, they won't wait for you for 3 months, they'll find someone else to shag.)                         
I have interviewed a few girls personally, some of them being bar girls.     
---
Would Like to have the Best Nightlife Tour with Our Local Tour Guide?
Please Contact Travellerhints on the Contact page  or Mr Boy  on + 61497822189 0n  

WhatsApp or Viber  or travellerhints.com@gmail.com
---
They all have boyfriends from other countries that are sending money to Thailand for their living costs, some of the boys give money for breast enlargement, plastic surgery or whatever. 
Travelers keep in mind, love does not last forever here, money always talks.
Girls are attracted by your money, this does not mean you've suddenly become a sex idol. Western or white has the best chance, white means for them " you have money")   
People who consider Western women as masculine, self-centric or just plain unattractive. Thai girls in Bangkok are feminine, loving and willing to satisfy any of your desires.
BANGKOK NIGHTLIFE  Information here is for every first-time traveller.
Our basic rules apply to all sub-categories in relation to gender/ sexuality such as ladies, men, lesbians, gays, and transgenders.  
Have you got rejected in Bangkok? Any attempt to approach a girl isn't working out just because you're obese, overage or lack social skills?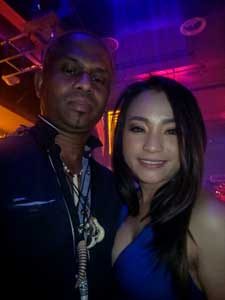 READ THIS BLOG AND FIND THE BEST WAY TO GET A GIRL

.
No worries, Bangkok girls are easy going and just need you to have enough money, money always talks in Thailand.
There are a few things travellers should keep in mind before exploring these girls.
Dating university, office or well-educated girls is more exciting than bang only bar girls and there are ways to get the nice looking University or office girls.
(Interracial couples are getting more attention throughout society and they are looking good)  Thai girls love the idea of meeting and hanging around a foreign man.
"We look exotic and sexy to them as much as they look exotic and sexy to us because we know that for sure they have money."
With white skin, plenty of money and if you're tall and handsome to their eyes (much better than the typical Thai man that has yellow skin, short body, and no money).
So, there are hundreds of university and office girls just waiting in patience to hang around with you and spend time improving their English language skills, finding the love which she can't find from local men, going out, shopping and having fun. (Asian ladies think western men take care of their partners better than local men)
The True Nature of Tourism in Thailand Nature Beauty 
(Beaches, ocean, underwater adventure, relaxation, adventure)
Thailand is a country full of natural beauty, including a wide variety of flora and fauna, clear water oceans- beaches and distinct ecological zones.
There are many tropical and subtropical evergreen forested national parks, including more than 20 marine conservation parks, and each park features unique attractions, outstanding facilities, and opportunities to see & feel the natural side of Thailand.
Those interested in adventure trekking, mountain biking, photography, birding, camping, scuba diving, or getting up close to exotic animals in Thailand have many options to choose from.
Sex Tourism, Bangkok Nightlife & Sexy Beach Party  
Having sex for money (Prostitution is not illegal in Thailand) But the industry is huge and the government turns a blind eye to it.
A related industry with sex tourism is escort services,  erotic & sensational massages, ladyboys or transgender, gay & lesbians and the porn industry.
And also, on a darker note there are BIG PAEDOPHILE RINGS ACTIVE IN THAILAND)
Aside from the sightseeing and shopping, Bangkok has one of the best nightlife in the region.
There are three major red light districts with thousands of beautiful Thai girls willing to meet you.
Learn Culture & Custom
(Buddhism, meditation, Yoga and Thai food.
Many travellers from all over the world are eager to learn Thai culture, history, and food.
It's possible here to have a top quality meal for US$40 that would cost US$200 in the UK or some other part of Europe.
(Animal welfare, community and child's welfare)
There are hundreds of Volunteer organizations working on projects such as protect nature and wildlife, improve eeducation andhealth for children and social infrastructure improvement in Thailand. 
Fashion & Shopping
The fashion and shopping industry is attracting millions of travellers from all over the world  due to how inexpensive new clothes is in Bangkok.
Also, they have some of the best shopping centers for electronic (mainly Chinese made) new products in the promotion.
BANGKOK NIGHTLIFE – Convenience Areas     

 
Ideally, you want to stay in the Lower Sukhumvit Area between Asoke and Phra Khanong.
This is where you can find the most bars, clubs, go-go bars and massages. I have listed some of best and safest BANGKOK NIGHTLIFE PLACES here for your convenience.
Sexy BANGKOK NIGHTLIFE Clubs List 
I have selected few of these best clubs in Bangkok to give you an idea of how is Bangkok nightlife and how diverse, fun and enjoyable  nightlife  in the city.
Please note before going to the nightclub – Girls who are working in the clubs have no fix salary, they are paid depending on your drinks.
What they do, they come to you and dance, offering drinks, drinks can be expensive, they're always trying to get your money. Keep in mind that you may spend more money than necessary.       
There's many pubs & bars available to enjoy the BANGKOK NIGHTLIFE, and I have listed some of the safest and most enjoyable places.
Places You Should Try and Also Chance Your Luck. 
Bangkok Nightlife Party – Levels Nightclub

 
The club situated in the heart of Bangkok City.
Sukhumvit district, LEVELS Club and Lounge hosts to a world-class NIGHTLIFE experience in an amazing audio-visual and sexy Night girls around you. 
Bangkok Nightlife Sexy ladies dance Party – THE PIMP® CLUB 
Night club with great live music, amazing shows and 200 bikini girls ready to go crazy.
Large VIP rooms are available. Situated at  Pracha Uthit Rd, Khwaeng Wang.
Bangkok Nightlife Party – Club Onyx 
Onyx Main Stage is the first club in Bangkok to do the big-room mega sexy party club style of sexy partying that is already popular in places like Ibiza, Berlin , Seoul and USA. 
So many sexy bikini ladies waiting for you to have sexy romantic fun night with you. 
If you up for a group bottle, inform it on the door so they will waive the 300 baht entry fee. Situated at Route 66 Nightclub on Royal City
Bangkok Nightlife Party – Checkinn99

 
Situated in Sukhumvit an original Bangkok Cabaret Bar style & Restaurant.
Top quality live music, romance dancing & entertainment nightly.
No hassles at all, Ideal place for your night out with hook up partner, real partner or TINDER partner.
Sexy Bangkok Nightlife Party

 –

Sugar Club
Sugar Club in Bangkok is the only genuine hip hop club in Sukhumvit district for nightlife lovers, with some of Bangkok's biggest local talent taking control of the super sound system.
including the Bangkok Invaders and DJ Toru. Expect a mix of big room old-skool anthems and current tunes cut in between. 
A live sexy dance crew pop and lock on the central stage to keep the crowd energised, and the great value drinks promos keep people sipping on whisky and vodka all night long.
Sexy Bangkok Nightlife Party – EQ Late Night Club 
Is a late night club in Bangkok city Nana sex paradise of Sukhumvit offering DJs. The clubs is offering coyote dancers and affordable drinks all night. 
This is the only nightclub on Sukhumvit Soi 4, directly opposite the infamous Nana Plaza, home of Bangkok's naughty nightlife for sex lovers. 
Bangkok Nightlife Party – CÉ LA VI Bangkok 
A lifestyle destination at Sathorn Square Tower. CE LA VI is a world-class lifestyle multi-faceted destination offering world-class clubbing, nightlife experience  and entertainment experiences in the heart of Bangkok city.
The club is offering & create unique experiences that stimulate the senses, elevate the spirit, amplify passion and fuel the Pursuit of Pleasure of sensational erotic mind dream. Highly recommend for couple fantasy.   
Bangkok Nightlife Party – GLOW Club  
Is a sexy party venue with a strictly underground dance music policy apply that is constantly rocking to bass-heavy beats and very energetic.
Best club for underground music in Bangkok city,  if you love house, minimal and Techno this is the place for you travellers.  
Bangkok Nightlife  Party- MIXX Discotheque 
2 Dancefloor Nightclub with world class Hip Hop and R'n'B, some of the best of House & Trance Music.
Also popular as after-hours party club. Bars & table service also available.
Situated at the basement of Intercontinental Hotel in Ratchaprasong area. 
Bangkok Nightlife Party – NARZ Club 
One of the biggest night club in the city is offering three separate rooms to explore and enjoy sex fantasy or pussycat nightlife.
Narz offers free entry every weeknights and weekends before 22:00, unless the club  a top European DJ playing when it is strictly ticket only.
One of the top nightlife fun place in the City of Bangkok.  Narz is located on Sukhumvit Soi 23. 
Sexy Bangkok Nightlife Party – Insanity Nightclub 
Is an ever-popular nightspot that rocks to bass-heavy house and trance seven nights a week. Very popular among  tourists.
Insanity is one of the largest clubs in the city, with a grand entrance into a big air crafts hanger style building  about 14-meter-height roof. 
A retractable halo lighting system and a L Acoustic sound system that fills the room with high  quality audio  sound system and heavy bass never seen in Asia before.
Also, the club is offering outstanding dance shows, seductive podium sexy dancers in G string or bikinis. And the  central stage available for those who want to let loose on the dance floor. 
There's many other BANGKOK NIGHTLIFE clubs for you to enjoy as well.
Live RCA Bangkok, Bamboo Bar, velRoute 66, The Bamboo Bar, Sing Sing Theater, CRU Champagne Bar, Wood Bar.
BANGKOK NIGHTLIFE – Best Pubs.
I have selected the best pubs bars in Bangkok. It was no easy task; this, after all, Bangkok is a city that is world-renowned for its bustling and vibrant nightlife culture, with literally thousands of drinking places drawing in millions of thirsty travellers every year.
List of best Pubs  for Bangkok Nightlife  
The Londoner Brew Pub, Chequers British Pub, The Australian Pub  & BBQ, Kiwi sorts and Kiwi New Zealand, Superflow Beach Club and Irish Pub.
Also, popular, Huntsman Pub, The Black Swan, The Pintsman Gastro Pub, Lan 8 Pub & Restaurant.
There's a few places uncategorized so not as much tourists as other places  
Whisgars Whisky and Cigar Bar, Revolucion Cocktail Bangkok, Bus Stop Bar, CRAFT Bangkok, Kangaroo Sports Bars.
Bangkok Nightlife Best Bars Here
I have listed some of best Bangkok bars for Bangkok Nightlife loves, is judged on four different factors: quality of drinks, ambience location and unique culture. 
Maggie Choo's Bar
One of the best bar I have seen in Bangkok for travellers. This dark and broody underground location venue. The place designed by  popular designer Ashley Sutton.
The place  has become one of the most visited for sexy cocktails in Bangkok since its opening in 2013.
There few other popular Bars in the City for Bangkok Nightlife  such as listed below. Tuba Bar, Brown Sugar, The house on Sathorn, Bamboos Bar, Vesper Bangkok and Havana Social. 
Bangkok Nightlife – After  Hour Night Clubs Here

.  
Spicy, BarSu, Q-Bar Bangkok, Levels Club, Lounge & Terrace, Spicy.
Bangkok Nightlife – Strip Clubs 
There's no huge gap between some nightclubs and strip clubs. It's your sexual fantasy so you make the choice on your night out. Here is a few popular strip clubs in Bangkok.  
The Strip, Pegasus Club and THE PIMP® CLUB BANGKOK
Bangkok Nightlife – Red light Districts 
There's a few type of red light districts.
The most popular Red light districts are ( What red light – Where most of Erotic massages and sex workers are gathering)
In terms of pay for play options, bar girls come and drink with you and dance, you have to pay for  her drinks, they also try to make you drunk, maybe you end up losing your money.
At the end of the night, travellers are able to pick a girl or a few to take home, the cost depends on hours and days. In general a day service is 4000 to 5000 baht.
What's the Best Time to Visit the Go Go Bars?
All bars and clubs obviously try to drag in customers well before the main action starts.
So because of that, most bars have happy hours starting as early as 7  to  9pm, most of the drinks  for 80 or 90 Baht.
It is actually a great deal for travellers, but it may be better to just sit outside and watch the scene.
The girls start dancing either at 8 or 9pm and that's exactly when the happy hours end.
I recommend you go to any of those bars at 9pm, that's usually the time when all the go go girls step up on stage to present themselves before the rotation starts.
Don't go too late because all the good looking girls will be taken taken.
Girls, GO GO Districts and Places  
Do the Girls get Naked in Go Go Bars? YES
They do get naked. A Go Go's in Bangkok where the girls take off everything.
Girls are mostly wearing bikinis or G-Strings nowadays. There are plenty of exceptions though.
Like mentioned in the article you will normally make a trade-off between very attractive and light yellow skinned girls who wear bikinis or some  girls who get naked once they start dancing.
Baccara is the best example of the first type of Night angels
And then you have bars like Tilac where you can see the girls' pussies (no panties underneath their skirts) and Shark where they wear see-through bras.
I have found this very local Go Go bars.
If you really looking  to have fun without many tourists, sit down and have drinks with sexy looking girls and take them into your room. 
White bar area in Queen's park plaza, SOI 4, Sukhumvit Just about 200m from Kiss massages. 
Nana Plaza, Baccara, Soi Cowboy, Cowboy 2, Crazy House, Tilac, Rainbow Shark, Barbar Fetish Club Bangkok , The Pimp® Club Bangkok, Pegasus Club, Bangkok patpong, Le Méridien, Srilom, Sukumvit 22, Angel Witch, Spanky's, Bill Board Go Go, Lollipop, Hollywood , Rainbow, PlaySchool  and  Pat Pong.
Bangkok Nightlife – LadyBoys and Go-Go Bars Places.
This type of Bangkok Girls are kind and cute. A favorite for many and known as non-pushy girls.
Same principle, they are trying to make you drunk when they come drink with you, give you shoulder massages, touch your dick, at the end you have to pay her for their bills.
If you are into ladyboys, you can find more reviews on popular ladyboy's Bangkok Nightlife places in the central of the city as well as many of them near to red light districts.  
Some of the most popular places for ladyboys (Shemale)  are Voodoo, Casanova, Obsessions, Temptations and much more places around Bangkok.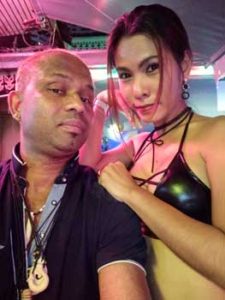 Popular  Go Go Bars
Soi 8 Red Beat, Telephone pub & Restaurant, Castro Bar Rca, Long Beach, G Star pub
How to Identified Shemails or Layboi –
Relatively, they have longer legs, deep voices, triceps brachii ( upper arms) really strong, wider shoulders, Adam's apple is really visible.
Bangkok Nightlife – Patpong Red Light district
There's a big difference between Patpong and other red light districts, one thing that travellers must be aware of especially if you don't want to end up with a ladyboy.
Trouble is, Lady boys are mixed with real bar girls. If you wanna pic a girl, make sure ask mama.
Bangkok Nightlife – Massages
Erotic and sensation massage is one of the biggest industries in Thailand as well as in Bangkok. They are well organized and willing to provide the best possible erotic sex fantasy for travellers, both male and female.  
Bangkok Nightlife Erotic Massages.
Erotic, Sensual, Kinky, Tantric  and Happy Ending
There's a huge number of locations. Here is the list of  the most trusted professional providers for your sensational sexy massages, most of the places offer the best possible services for travellers, both single men & women,  couples or even close friends. Services such as
Please note: The price includes a happy ending (blowjob and/or hand job) & full massage.
In most locations you do not have to pay extra, make sure the price is finalised before the service begins. Also, please remember to tip the girls or boys you hired generously.
A lingam massage is typically a massage where the male sexual organ.
Body to body Massage
Nuru Gel Massage
Erotic Secret Spot & Lingam Massage
Four Hands Sensual Erotic
Erotic Couple or Friendship
Happy Ending
Full Service
Foot Fetish & Silk Stocking
Role Play & Kinky
Bangkok Nightlife – Women Massages 
Yoni massage is a full body massage undertaken with fragrant oils.
Nuru Massage is ancient Japanese.
Soapy massage is originated from in Thailand. The soapy massage includes the masseuse bathing with you.
Bangkok Nightlife – Couple Massages
Includes a YONI MASSAGE & a LINGAM MASSAGE
Prices 4,000 Baht to 5,200 Baht
Prices are 2,200 Baht to 3,200 Baht
Bangkok Nightlife – Some of the excellence and Safe Service Providers here
Bangkok Nightlife Erotic Sex Fantasy – 

Kiss Massage

 
Highly recommended place and prices with great looking girls, available VIP, clean room as well as promotions. The heaven for boys  
Bangkok Nightlife – Outcall Massage 
If you want to relax in your own hotel room or apartment with one of best looking booby sexy girls as a true girlfriend experience?
Many of tourists are using this service and enjoy spending time with sexy looking Thai ladies.  
Bangkok Nightlife Fantasy – Annies Massage
Bangkok sexy Soapy Massage Parlour. The world famous Annie's Bangkok massage soapy erotic & sensational massage fantasy, the best safest and longest running Soapy massage in Bangkok.
Bangkok Nightlife Erotic- Poseidon Entertainment Complex 
Entertainment Complex in Bangkok is the perfect place for you to enjoy an unforgettable soapy massage or what ever your erotic fantasy  experience with a super model lady.
Also, the place is providing Private karaoke booths, a bar, a dance area as well as massage services with happy ending or what ever your wish for. 
There are many other places to consider and have fun.
Places in this list is providing slimier and safe happy ending service for fantasy travellers.   
Mitu  Bangkok Massage, Thonglor Ⅱ Spa & Massage, Dream Heaven Massage, Bangkok Hotels Massage Girls, Cozy Bangkok Massage Out-Call Service and 101 Premier Massage
How to find African and Eastern European Girls in Bangkok.
There are some African sex workers from Nigeria and Kenya, (primarily from East Africa) as well as Russia, Ukraine, Romanian, Uzbekistan, Kazakhstan, Turkish and from elsewhere in Eastern Europe available in Bangkok. 
It is your choice what you want each night, busty black queens, snow white Russians or yellow Thai girls.
Here are some places where you can find Africans and Russians. ( Read Russian Girls Info here) 
It Is not hard to find African or Russians ladies in Bangkok. Most of them are gathering popular night clubs and bars such as The Bus Stop ( Sex Lane Sukhumvit Soi 5 and Soi 7) and Rajah Hotel Coffee Shop –  African and Eastern Europe freelancers are available. 
or  (Ask your hotel reception for help) or just contact the escort agency.
Best Local Thai Alcoholic Beverage to Maximise your Fun.
Travel Tips for getting drunk without the hangover the next day – get one or two young coconuts, drink the water inside and eat all the fresh fruit before starting drinking alcohol when you're in Bangkok.
This supplies a range of vitamins such as  B1, B3, B5 C, E, and B6, and also minerals such as iron, magnesium, phosphorus, selenium, sodium, and calcium which keep you hydrated all night and able to get up the next day without any a headache.
Bangkok Nightlife Sensual Cocktails for Travellers   
Dim lights, classic rum cocktails,  James Bonds' famous martini, Tequila sunrise, White Russian & Black Russian, Sex on a Stick, Tropical sex, Sexy Thai delight, Margarita and Tropical Morning Glory.   
Arrack, also spelled Arak and beer made out of rice or coconut is available to drink and is very cheap.
Most of the alcoholic beverage are made out of  coconut milk, palm sap, sugar cane, cane, taro and rice,
Please note : There are  some alcoholic beverages that are illegal, these are called   lao theuan("jungle liquor"), do not drink these as there is agricultural waste and battery discharge in the concoction.
Maa Jai Dum, Ma na Manee Piti Choojai, Chalong Bay Rum, Koh Samui Rum, Lamai Thai Rum, Iron Balls from A.R. Sutton Gin Distillery, Bar Angel, Niikki Spirit.
Some of the best and popular Alcoholic list here
Versus Sang Som, Banana-Flavored Scorpion Vodka, Lao Khao,  Singha Chang beer,  Singha Versus
Best locally made whiskey Sangsom, Hongtong, Regency 100, Cobra, Mekhong, Mekhong  and Ben 285.
There some best  Bangkok's craft beer  for travellers to enjoy your travel with local feeling.
Udomsuk Brewing,  Seven Two Brewing, Golden Coins, Team Alpha Brewing, Sandport Brewing, Chit Beer, U beer, Singha, Leo, Chreer and Chang.
Borassus flabellifer known as Nam taan,  Caryota urens known as fishtail palms and coconut Sap also local one of the best alcoholic drink locally.
Bangkok Nightlife – Thai Food
There's hundreds of places to choose from. Personally, I don't eat double cheeseburgers or eye fillet when I'm in another country, I much prefer to sample the local cuisine.
Here is some of the best Thai food places I have seen. Thailand is also the best place to have quality seafood as well as authentic Thai food.
Bangkok

Nightlife

 – Food Types
Kow Nel Ma moung, Ka Nom Tokyo, Tom Yum Kung, Pad Kra Prow, Hoy Tod, Lab Kai and Som Tum.
There so many type of very local street food such as  Red Ants, Red Ant Eggs, Silk Worms, Crickets, Mini Crickets, frogs legs, Bamboo Worms, Scorpions, snakes, pythons and  big water bugs. 
No Alcoholic beverages
Num Ma Prow, Num Lum Yai, Num Kec Huy, Num,  Lin Gee and Num Gra Jeab.
Thai cuisine –   There are so many different cuisines around Thailand but I'm just focused on Bangkok Thai food here for you.
The cooking style is based on very freshly made ingredients, on lightly prepared dishes with hot chilli, strong herbal aromatic components and a spicy edge with refreshing texture.
Therefore, I would rather eat local Thai food than any other type of food when I'm in Thailand.
Where should you take that sexy lady or boy you just met?
I highly recommend White Orchid River Cruise dinner. Supplies a welcome drink and delicious food and local dances, the best way to treat your hook up or real partner.
The price range is about  950 THB to 1500 THB. Don't book with your hotel or hostel, book directly. Pick-up and drop off services available.  
Most of the Best Thai food Places Here.
The Local by Oam Thong Thai Cuisine, Blue Elephant Cooking School & Restaurant, Queen Of Curry, Soul Food Mahanakorn, Nara restaurant, Ban Khun Mae Restaurant, Tealicious Bangkok,  Nahm.
Best Street and Suburbs for Tourists
There are so many touristic and safe streets available for travellers to hang around, eat street food, get an ice cold beer or enjoy exotic cocktails.  
Some of the popular districts are listed here for your convenience.
Chinatown, Pin klao, Dusit, Ratchadamnoen, Rattanakosin, Samyan, Sukhumvit and Pratunam
Don't go Zone – there  are some places travellers should not go at all without a particular reason, places such as  
Bangkok Nightlife Accommodation options
Accommodation can vary depending on your budget, who's travelling and what you're looking for. I like to mention some of the best places.
Considerations such as location, public transportation, nightlife, tourist activities and popular landmarks are taken into account.
Hostels & Backpackers
Mad monkey – One of the best backpacker hostel in Bangkok, nice pool, party at night, close by most lands marks & touristy streets, big room & locker available, food menu runs from morning to midnight and staff are friendly
Villa Cha -Cha – This places is located just 10 minutes from the Mad monkey, Hostel style  accommodation with a beautiful pool area, cafe, few meters from popular Rambutri St. Many Thai food outlets nearby and really great rooms. A single room will cost about 1100 THB per night.
There's hundreds of hostels and backpackers which you can look up on Hostel  World.  Clock on Travellerhints Adds, latest best deals are available.
Book Your Best Hotel Deal Here 
Hotels – Plenty of hotels in Bangkok, the way you want it.
Holiday Inn Express Bangkok, Centara Grand at Central Plaza Ladprao Bangkok, Praya Palazzo Boutique Hotel Bangkok, The Best Bangkok House, JW Marriott Hotel Bangkok,Chatrium Hotel Riverside Bangkok.
Many more options to be found on any hotel booking websites.
Thing to See After Bangkok Nightlife 
 Travellers just can't depend on nightlife, they need some activities. There's a huge number of temples in the city, and unfortunately if you tried to visit them all you'd run out of time long before finishing.
There's so many activities and attractions in Bangkok city. Travellers should never condone animal abuse or get too close to any animals they see.
Activities and Places Such As:
Grand Palace, Wat Arun, Wat Phra Kaew,  Lumphini Park,  Golden Buddha, Thonburi, Wat Benchamabophit, Baiyoke Tower II, Chatuchak Weekend Market, Rattanakosin Island, flooding market and Pratunam Market
Please Note – Rather than go by foot, it's better and more efficient to just get a Took Took to see all the landmarks.
Inform them what you want to see and get a price before getting the Took Took, if you visit about 6 landmarks in Bangkok expect to pay around 500 BAH.
The driver will wait at each place until you get back. Spend your time wisely, don't wait too long in the one place.    
After Bangkok Nightlife Best shopping centers here 
IT Square,  MBK Male,  I T Puntip, Fortune Ratchada,  and Klong Tom
After Bangkok Nightlife Beaches
First time travellers always think that Bangkok City offers beautiful exotic beaches. Wrong, there's absolutely nothing.
One of the most beautiful local beaches is, Bang Saen Beach which has gorgeous white sands and also there's fresh seafood, local Thai food and local alcohol served nearby.
The beach is far away from Bangkok, it would cost you around 5000 to 6000 BAH + gas for the van.
A better way to get there would be to get a bunch of people to split the cost and spend your day without tourists crowding you.   
Bangkok Nightlife Cost:
The cost is entirely up to you. Most of the nightclubs are free entry. Alcohol is relatively cheap compared to Northern Europe and Australia.
My personal recommendation is US$ 1000 for 4 days in BANGKOK NIGHTLIFE as the fun is plentiful. Be smart.  
Transportation:
 I would rather travel by taxi, taxis have meter and, can be cheaper rather argue and bargain with Took Took  drivers.
Trains & Metro
The Metro is one of the best ways to travel around within the city, it is really low cost and convenient. But it may cost you time if you're in Bangkok for a few days.  
Transport in Thailand is relatively slow compared to Europe, South Korea or Japan. But I guarantee travellers will have a really enjoyable time. If you want to go south from Bangkok,  going by train is the best.   
Bangkok Nightlife – Drugs
There's variety of drugs available in BANGKOK NIGHTLIFE, mostly from China as well as locally made. Travellers should not use or transport any drugs.  All drugs offences capital punishments applied.
Weed 500-1000 Bath
E 1200-1500 Baht
Coke 3500 Bath
All type of drugs are available from took took drivers, in clubs and also if you speak with bar girls and boys.
Thai Culture and Sex Tourism – Demographic Info
Sex work has become an easy career path for rural Thai women due to the high unemployment rate in rural Thailand.
Sex workers' are on high wages and allows women to make plenty of money with little effort.
As well as this, even among middle-class Thai society working in the sex industry also contributes to the widely accepted  view of sexualized labor markets in Thai culture.
The Thai girls are much more interested in spending time with foreigners than local men, this makes the sex industry more appealing as a way to find a rich white man.
Bangkok Nightlife – Scams
Bangkok is a generally really safe place to have NIGHTLIFE fun. There some scams such as:
If someone comes to you and offers to help without asking,  it's probably a scam.
Don't withdraw money, don't use your password  when African, Pakistani  or Eastern European looking men are around the ATM because they are most likely to scam your password on the card.
Took Took drivers are targeting single men for sex tourism. What they are doing is, they will show single men nude pictures of Thai ladies and tell them where to get sex or erotic massages.
Took took drivers have connections and agreements with these places and they usually get a  high commission from it.       
Bangkok Nightlife General Travel Advice and Information.
Bangkok Nightlife Language Barrier 
While travelling around Bangkok, language barrier can cause you a lot of troubles. Not many people are fluent in any other language than their own and English doesn't really help.
Due to the language barrier, it is best to find a trusted tourist guide (either local speaking English or someone who lives there for a longer time and knows his way around).
Such a guide will help travellers to get around and find what you are looking for?  Contact Boy 
Bangkok Nightlife – Not to Do

 
I know a lot of people who do not use condoms when having sex with strangers or even with hookers.
I always advise everyone to practice safe sex rather than getting an  STD. Bangkok has the highest STD infection rate and Gay men comprise almost 50%  of this.
Paedophiles – There are many western men that go to Thailand just to abuse innocent children.
Please, do not come to a country as a tourist and abuse innocent kids and don't leave blacken the reputation of other

travellers

.
In Australia, if you do have a record for paedophilia related crimes even in another country, Australian police have the right to charge you at the airport.
Australian government are soon going to register all paedophiles online, where people will be able to see them. I hope this happens soon.
Drugs – Please, don't come to  Thailand looking for drugs or weed. It is really destroying Thai culture. There are so much activities available in this beautiful country. Also, it is very illegal in Thailand.
All travellers should not use any type of drugs or pharmaceutical product illegally and capital punishment apply. ( You will not always be able to use your white privilege or western privilege).
Do not disrespect Buddha or get a tattoo of Buddha (in western culture, we think that is a sign of respect for Buddha.
But in Thailand it's completely different. Also, make sure you're well dressed before going inside any temple, especially ladies! And men don't wear shorts.
Respect local people, locals can be really poor but you should treat them as you would someone from your own country.
Even though sex tourism is so popular among Thai culture, I don't believe that any parents would like to see their beautiful  daughter working in the sex industry.
Well, on the other hand they need money, men need sex, both balance perfectly.

    
Bangkok Nightlife – Things Your Should be Doing
Respect local culture and people  on the other hand  make sure to buy something or donate some money to charity or donate some money to a temple because they need donations to keep those temples beautiful for years to come.
Make sure to smile with local people, Thai culture expects you to smile even if you've had a bad day.
Respect ladies (Don't think all are prostitutes, do respect even sex works because they do you a favour, without them you have no sex fat boys).
 Be a tourist and enjoy the nature, humanity, culture and history that it offers you.
I wish all travellers would enjoy and have the best erotic excitements of Bangkok Nightlife.  
Get your directions on Google map for Bangkok Nightlife places here.